CSR/Sustainability
Hansoll focuses on Creating Shared Value (CSV), and identifies every opportunity for profit growth. Also, Hansoll is committed to Creating Shared Value Beyond Corporate Social Responsibility (CSR).
Vision
With compliance solidifying the foundation of our management, we have embedded six core values into our corporate culture. We strive to increase customer, employee and community satisfaction and create shared value for society.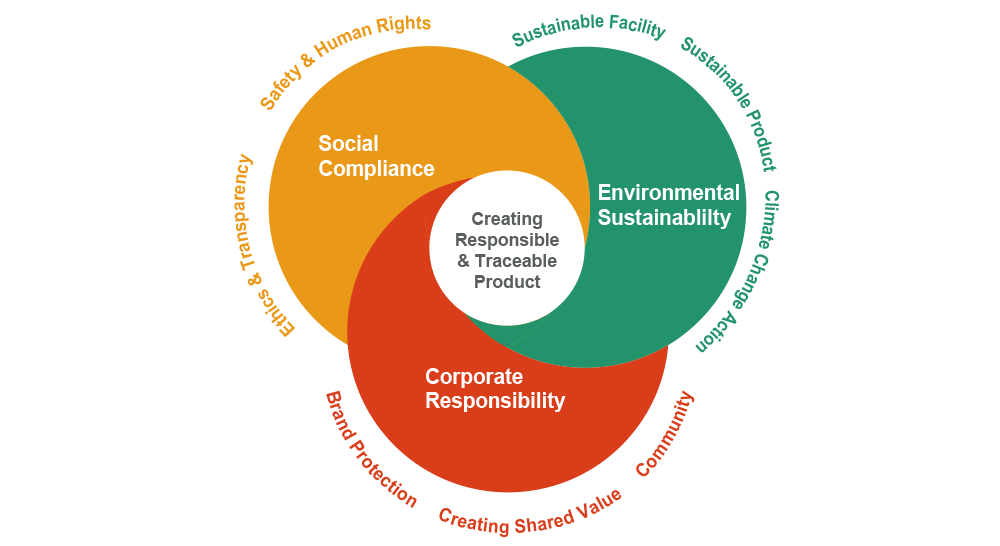 Web System
Hansoll CSR/Sustainability Department has developed its own database system to allow easy and effective reporting between overseas factories and headquarters. Our CSR/Sustainability Managers at each factory upload and manage data on the system, which enables our CSR/Sustainability Coordinators at HQ to collect and analyze the data, and take actions if needed. Also, the data gathered from the system are used to publish our CSR/Sustainability Annual Report.

Reporting List
Voice of Employees
Injury Report
Partner Factory Management
Working Hours Report
Buyer Audit Result & Analysis
Committee / Training Record
Hansoll Internal Assessment
Annual Report
Hansoll has been publishing its CSR/Sustainability Annual Report from 2008. Our reports illuminate our goals, progress and management method of Social Responsibility and Sustainability, which are shared with our stakeholders for transparency and disclosure. The reports are written in accordance with Global Reporting Initiative (GRI) guidelines.
Hansoll Internal Assessment
Hansoll CSR/Sustainability Team visit Hansoll owned and partner factories and perform a total of two audits per year. One of the two audits is a full audit that is conducted using Hansoll Internal Assessment Form A. The other audit, Hansoll Internal Assessment Form B, is a simplified version of Form A that is used to follow-up on issues found previously. These audits are performed based on Hansoll Code of Conduct, local labor law, customer requirements, and industry practices generally expected within the field of Social Compliance, C-TPAT, Brand Protection and Environment.
Employee Communication
Grievance Resolution System
Hansoll believes that strong employee-management relationships are crucial for the formation of harmonized industrial relations and higher productivity. We maintain an active grievance resolution system to receive all kinds of grievances and feedbacks from our employees, and guarantee their anonymity. Counseling, hotlines, group interviews, and suggestion boxes are used as a medium of communication between the employees and the company.
Employee Interview

Suggestion Box

Hotline

Counseling
Employee Training and Committee Meeting
CSR training sessions on various topics are held regularly to provide favorable and safe working environment as we believe training is essential in improving our compliance standards. Also, Hansoll invests to promote development of stable worker-management relations through the various types of committee meetings such as Labor Union, Food, and Environment Committees, and we always keep the records and information of the meetings held.
Environment
To respond to growing environmental concerns, we take part in environmentally conscious activities. We focus on reducing GHG emissions, and participate in various environmental surveys and projects to enhance our engagement in Environmental Management.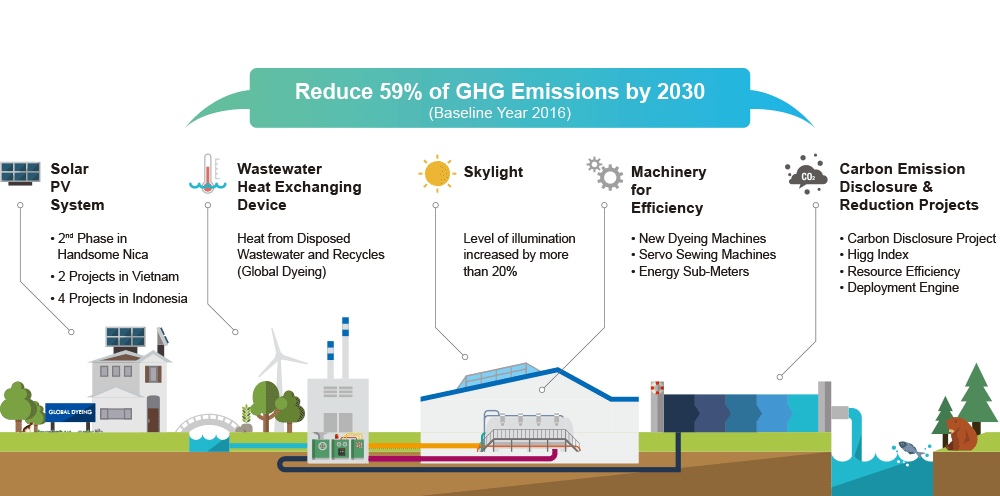 Risk Management
As we prioritize prevention, we focus on real-time monitoring to deal with risk factors in advance in accordance with our Risk Management Policy. When unexpected risk occurs, however, overseas CSR Managers directly report to the Senior Executive Vice President at Headquarters and factory Presidents through Hotline, which enables the top decision-making body to make prompt intervention and helps to minimize damages caused to our employees.